Long Stay
TopDog's Long Stay Travel Insurance is perfect for all you keen travelers who are ready to explore new and exciting cultures, as well as make lasting memories, over an extended period!
Whether your backpacking through Nepal to discover the home of Mount Everest, island hopping across Fiji to encounter its natural beauty or volunteering in Sri Lanka's extended rainforest, a TopDog Long Stay policy may suit you perfectly.
The cover is available up to age 75 and for trips that last up to 12 months.
Benefits Of A Long Stay Insurance Policy
Being insured with a TopDog Long Stay Insurance Policy will automatically cover you for over 100 sports and activities, so if you're kayaking along the Grand Canyon, going on a safari in the Okavango Delta or scuba diving in Bali (down to 30 metres max) then there's no stress needed as you'll be covered without having to pay a penny more.
And if you are more of a skier or snowboarder then don't worry, as you can add our optional Winter Sports package to cover your snowbound pursuits.
If you are keen to capture some beautiful, snow-topped mountain ranges or a herd of elephants roaming the Chobe National Park in Botswana, then you will no doubt want cover for your digital camera and equipment. That's why we offer additional Gadget Cover, for up to the value of £2,000, available to add on to your standard policy.
TopDog's Long Stay policy is the perfect choice for an extended break away from reality, providing wide-ranging cover for expenses, repatriation, baggage, travel money and cancellations.
Need To Know Features Of Our Long Stay Travel Insurance 
Whether you're a school leaver, just graduated university or pursuing a sabbatical, our Long Stay policy is available for ages up to 75!
TopDog wants to involve everyone, that is why TopDog will also cover families, groups, and couples.
Up to £7,500,000 in medical emergency and repatriation cover is available, just in case luck isn't on your side while you're away from home.
Bronze, Silver, and Gold – three levels to choose from, each varying in what they will cover you for. Take your pick! Make sure you check out our policy wording and our cover levels table to help you choose the most suitable protection for your needs.
Masai Mara, Kenya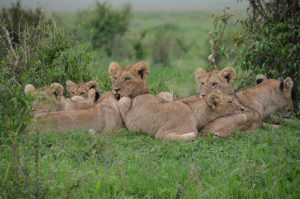 Play a game of guess the animal in the amazing wildlife destination located on the floor on Kenya's Great Rift Valley. Time your trip right and you might be lucky enough to catch a glimpse of the great migration, or you may be more interested in exploring some of the villages belonging to the Masai people to learn about their fascinating culture and way of life. Whatever the purpose of your trip you will not be disappointed by the huge expanse of gently rolling grassland, trampled by lions, cheetahs, leopards, elephants, and zebras.
Tulum, Mexico
Located in Mexico's Rivera Maya, the upcoming destination with millennial travelers will not disappoint you. With cheap prices, stunning beaches and an overall chilled vibe, this destination should definitely be on your bucket list. The town has a bohemian flair with yoga retreats and rustic huts lining the beaches, exciting activities to delve into and interesting attractions like underwater caves and sinkholes, and not to forget over 1,000-year-old ruins lacing the streets.
Bali, Indonesia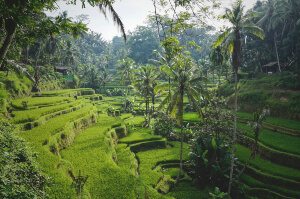 With renting a villa costing as little as $20 a night per person, Bali makes for an affordable and fun experience for young travelers. As well as the ideal location for the type of travelers looking for the ultimate relaxation. Bali is now seen as a holistic destination where individuals travel from afar to see healers, attend yoga and wellness retreats, as well as visit shrines and temples. Others visit as part of a longer trip, taking in Bali's famous attractions such as the Sacred Monkey Forest, or maybe they want to try their hand at surfing in Uluwatu. And after a long day exploring most head out to find some delicious street food like satay chicken and rice in a banana leaf.
Why Choose TopDog Insurance?
24/7 Emergency Helpline
100+Activities Covered FREE
Up to
£10m Medical Cover Per Person
Up to
£7,500 Cancellation Cover Per Person