Solo
Solo travel is on the rise with more and more Brits opting for trips which grant them the do 'what they want, when they want' vibe. Improved technology, a growing number of apps and social media especially enables travellers to navigate around the world in confidence and with ease.
Join a group tour and make new lifelong friends, volunteer at an Elephant Sanctuary in Cambodia or simply travel to your dream destination to take a well-deserved break. Whichever type is your calling, TopDog is here to give you the peace of mind that you are travelling with broad cover for any mishaps that may occur along the way.
Travelling alone can be a daunting prospect especially if you're heading thousands of miles away from home. Hence why we believe covering yourself with a travel insurance policy is crucial.
Whether it's getting sick from food in Paris or tripping on a root while hiking in Patagonia, things can go wrong. But with a TopDog travel insurance policy, you are in safe hands, with all the essential cover needed for a solo trip abroad.
Benefits Of A TopDog Travel Insurance Policy
Policies are available to cover trips up to 18 months in duration (age-dependent).
Up to four levels of cover to choose from
Emergency medical expenses cover up to £10 million available.
We consider all medical conditions and it's quick and easy to cover them either online or over the phone. Make sure to tell us about any conditions when taking out your cover to ensure you are fully protected.
Select your cover by area – the UK, Europe and Worldwide (although be aware that we do not  offer cover for countries that the Foreign, Commonwealth & Development Office (FCDO) advise against travelling to)
Over 100 sports and activities covered automatically
No upper age limit on Single Trip policies
Multiple add-ons available including Gadget, Travel Disruption and Wedding
Which Policy Do I Need?
Choosing the most suitable policy for you all depends on how long you are planning on being out of the UK.
If you are only going to be away for a short period of time, TopDog's Single Trip Travel Insurance may be suitable for you. Or maybe you're planning to head away on multiple holidays this year. If this is the case then our Annual Multi-Trip Travel Insurance is a good option, especially if you want to save time and some pennies.
If you are venturing off on a backpacking experience alone for an extended period there are two options – our Long Stay Travel Insurance has a maximum trip length of 12 months; or if this is not long enough for you, and you're aged between 18 and 45, then there's TopDog's Gap Year Travel Insurance, which provides you the freedom to travel for up to 18 months.
You can add our Gadget Cover and Winter Sports Premium to any of our policy types.
When Should I Take Out My Policy? 
Taking out a policy should be a top priority when preparing for your trip away. This is especially the case in regard to a cancellation. We obviously hope nothing happens between booking your trip and heading away but if you leave it to the last minute to take out a policy, rather than organising it as soon as you've booked, you'll leave yourself as the risk of losing out financially should you need to cancel your trip unexpectedly.
So there really is no reason that as soon as you know the details of your trip, such as the country and date you are travelling, for you not to get your policy organised!
Should I Declare My Pre-Existing Medical Conditions? 
Yes, this is definitely recommended! The reason being that we cannot provide insurance for a condition that you neglect to inform us about. For instance, if you need medical treatment while you're away and this is linked to a pre-existing medical condition which you haven't declared, then any subsequent claim could be declined. Therefore, declaring any conditions at the time of purchase is the best practice.
Falling ill in a foreign country can be daunting especially if you are alone and there's a language barrier restricting communication. As such we provide a 24-hour emergency medical helpline for you to call when you need the help the most. This service will be most effective for you if you have declared any medical conditions you may have. This helps our specialist medical team to work effectively with the treatment facility to ensure you receive the best care possible.
Top Tips For Solo Travellers
Research Your Destination
Research your destination and find recommendations from other solo travellers on forums and blogs. Once you have visited a few places alone, your confidence will grow and you'll be off exploring in time.
Mix with Other Travellers
Hostels (with good reviews), group walking tours and volunteer projects are all easy ways to mix with other solo travellers who are in the same shoes as you in wanting to meet people.
Pack Light
Save yourself money and be more mobile. Make sure you pack your bag efficiently. By this we mean not your whole book shelf! Books are ideal for travellers to stay occupied but there will be book swaps in cafes and hostels along the way!
Embrace The Local Culture
Whether it be a cooking class; learning the tricks to a perfect paella, or a home visit to stay with a family … your best bet to experiencing the culture is by acting like a local. This will also help you meet other travellers with similar interests to you.
Arrive During The Day
It's best to arrive during the day to give you time to find your accommodation in the daylight. Arriving at night when you are in an unfamiliar place can be quite overwhelming.
Buy Travel Insurance
Most importantly, make sure you have a travel insurance policy to cover you for any mishaps that might occur while you're away. Tailor your policy to your needs and be covered for everything that has the potential to affect your trip.
The Best Places To Travel Alone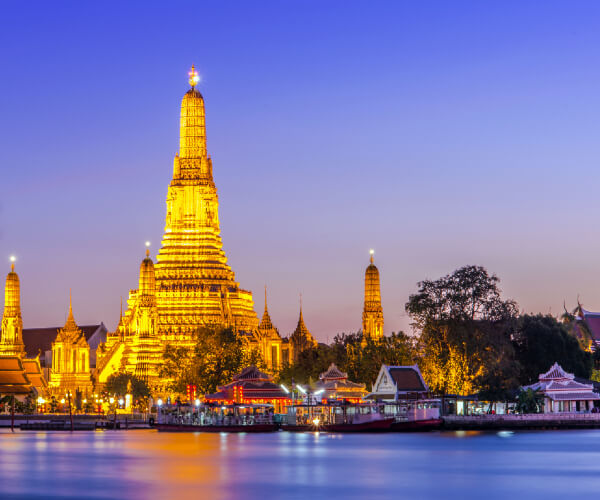 A country that is affordable, easy to navigate and filled with fellow travellers. A recipe for a successful adventure that sounds like. And with an estimated 41 million tourists visiting Thailand in 2019, no wonder it so many Brits want to experience the Thailand backpacking experience too.
Begin your adventure in Chiang Mai with a typical Thai cooking course and visit some temples to really soak up the extensive heritage of the country. Or head to the south for the ultimate Thailand beach experience. You may want to spend your time at a meditation retreat – an up and coming new craze for tourists to cleanse themselves and feel the most relaxed they've ever felt. Fancy a go at scuba diving instead? If so, the Thai beaches are kitted out for the perfect scuba diving experience with crystal clear waters and an array of tropical fish. Travelling to neighbouring countries is easy and affordable too with an extensive range of boats, trains and buses as well as the international airport in Bangkok.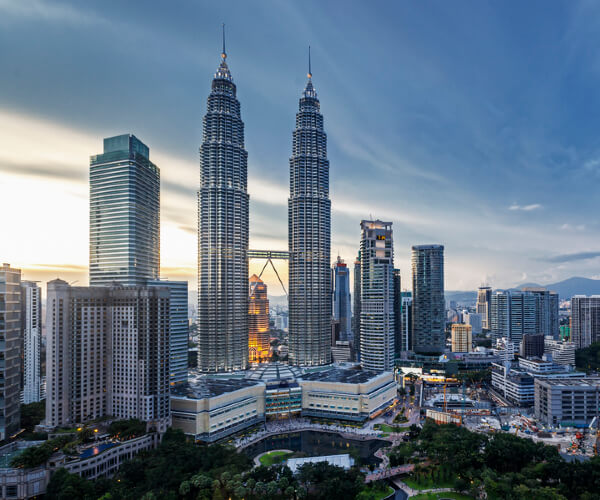 Being the most developed country in Southeast Asia, as well as being a multi-cultural country, Malaysia sounds like the ideal destination for a British tourist; especially as their second language is English the majority of the time, making solo travel a little less stressful.
Visiting Malaysia will leave you overwhelmed by the compelling cities, delicious food, peaceful islands and amazing national parks with rainforests full of wildlife.
Germany's capital Berlin makes for an ideal place to kick your solo adventure off. There are many things to do alone from visiting art galleries, joining an alternative street art tour, shopping at the vast array of flea markets and not forgetting the opportunity to have a picnic at Berlin's abandoned airport park.
Once you have indulged everything the artistic scene of Berlin has to offer, hop on a train to Spreewald, Stuttgart and Baden Wuttemberg for a more relaxed take on Germany. Kayak down the small canals of Spreewald or if you are a secret car fanatic, why not visit the manufacturing hub of Mercedes-Benz and Porsche in Stuttgart. And don't forget Germany has a number of intriguing castles set in the countryside to explore.
The country is safe, easy to navigate alone, locals are friendly and most importantly English is widely spoken. Ticking all the boxes for first-time solo travellers.